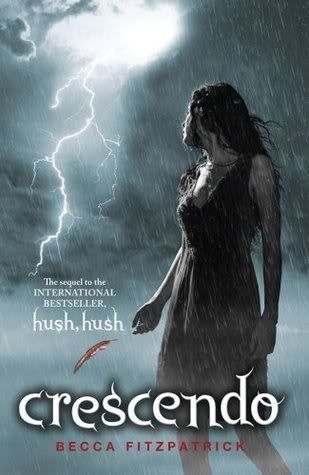 It's been a whirlwind year for Nora Grey. She survived an assassination attempt, discovered she's related to an ancient line of mythological beings, and fell in love with a fallen angel. To top it all off, she can't tell her best friend any of it. Vee has to be kept in the dark to protect everyone involved, most of all Patch. If the archangels ever caught on to Nora's relationship with him, he would be relieved of guardian angel duty and sent to Hell.
Patch is being as discreet as he can, but Nora is beginning to demand answers for questions Patch will not give and explanations for behaviors Patch cannot provide. One thing is clear: rival Marcie Millar is spending far too much time with Patch. Nora will do anything it takes to put a stop to it, even if it means becoming involved in a dangerous situation between two sides of potentially devastating war she doesn't entirely understand.
I remember being ambivalent weeks after I finished and reviewed
Hush, Hush
. There were many things I enjoyed, most of all some indescribable attraction I had to the story that kept me flipping pages until before I knew it, I was done. There were also certain elements I felt less sure about: the romance itself, the wild assassination attempt. I don't have that with its sequel,
Crescendo
. This was your typical YA Paranormal Romance—a supernatural plot dictated by teen lust and jealousy with larger, otherworldly consequences tied to the protagonist's romantic relationship.